I love giving Christmas gifts that are more than just "bought." I especially love gifts that my children help me to make. Here are few quick and simple ideas for USEFUL gifts your kids can make this year.
1. T- shirt or yarn braided necklace. Take an old t-shirt and cut into strips. Braid one end and tie the other. Use colors that the receiver loves, and you have a unique and USEFUL Christmas gift! You can find colorful t-shirts for very little at thrift stores… just make sure to bring them home and wash them!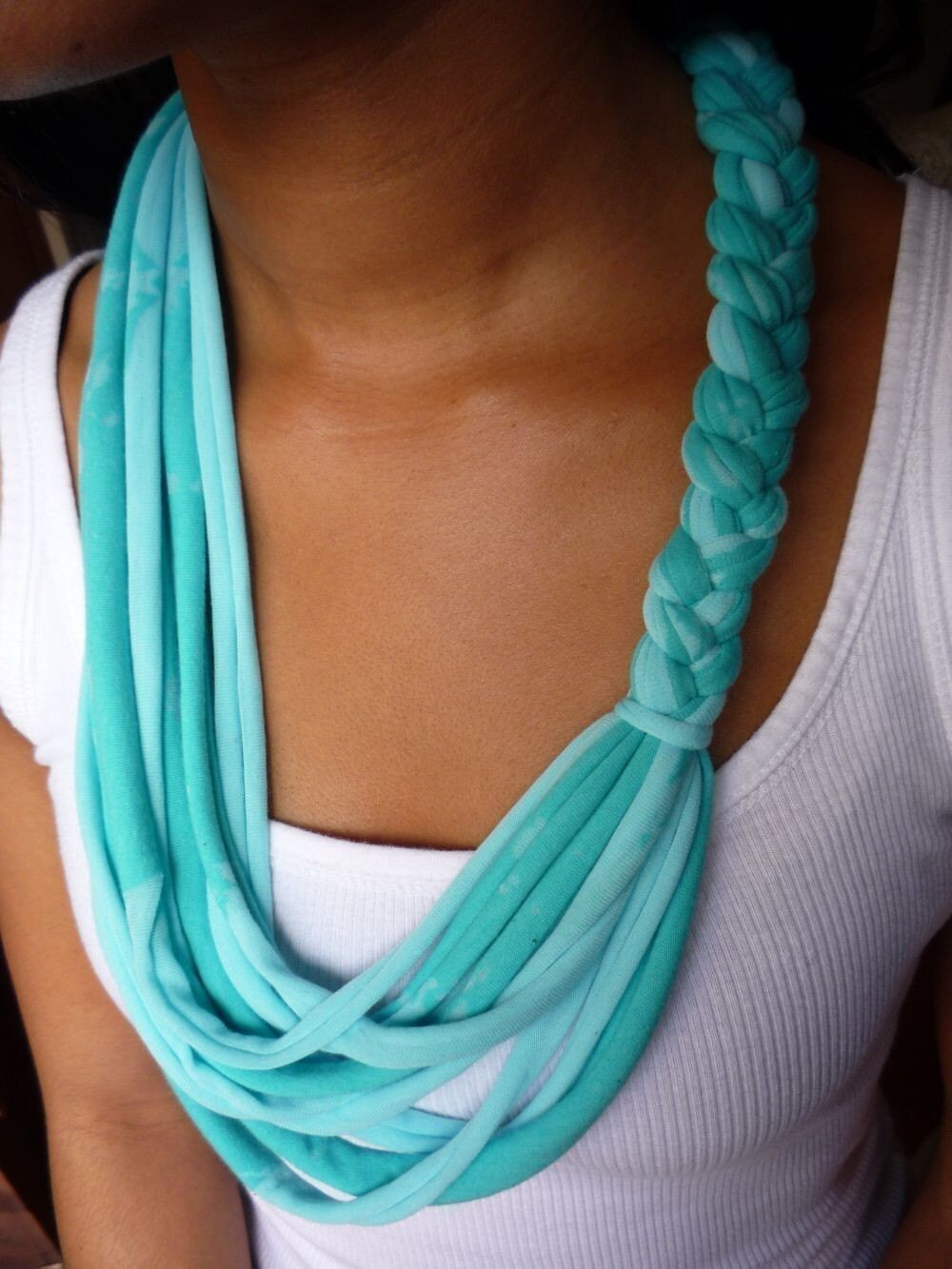 2. For the youngsters on your list… make your own play dough. I've done this and used kool – aid… it makes it smell good! Here is the playdough recipe…
Kool Aid Play Dough
21/2 c flour
1/2 c salt
2 pkgs unsweetened kool aid powdered drink mix
2 c boiling water
3 T oil
Mix together the flour, salt, and kool aide. Add oil to boiling water then mix into flour mixture with spoon until cool enough to knead. Knead until the color is blended nicely and story in an airtight bag or redecorate a baby food jar!
3. Make your own Christmas planners… complete tutorial from eighteen25
4. Turn a colorful cloth napkin into an easy pillow. Add ribbon to the sides and slip in a pillow form… We just recently tried stenciling on burlap and covering old pillows. It turned out cute! I have three on my couch right now!! I LOVE burlap!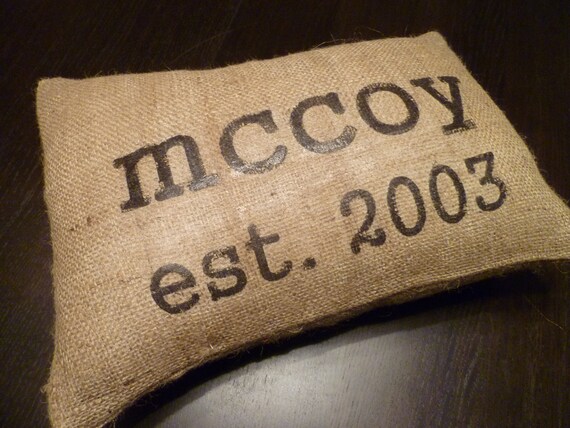 5. Sharpie mugs… go to the dollar store and pick up plain white mugs (or other dishes you might like) and have the kids draw on them with sharpies. Put in oven… then turn oven on to 350* and bake for 30 minutes. This will make these items durable for HAND WASHING. I usually put that on the bottom so they don't get put in the dishwasher. 🙂 The Sweetest Occasion has the cutest examples… I made a whole dinnerware set for my best friend last year – with a Bible verse around each of the plate rims. You can do whatever you want!
6. Rice filled warmer. I like to cut two rectangles of fabric about 12″x6″ and stitch them with wrong sides together…leaving about a 4 inch opening on one end. Clip the corners, and turn it right side out. Then using a funnel stuff the bags with rice mixed with a few drops of essential oils (lavender, rose, etc.) Take a needle and thread and handstitch the hole closed. Ready to give… 🙂 To warm up, heat for 30 seconds at a time until it reaches your desired temperature. Mountain Berry Studio has a nice tutorial on using organic flax seed.